PAYMENT PAGE - 100% safe and secure

---

You do not need a PayPal account.
You can still pay safely and securely with
a major credit card through PayPal.

---

To make a payment,
please click the Pay Now button:
--------------------------------
Once there, please enter the total amount of the invoice and proceed with the payment.
The PayPal receipt will contain all the information necessary for us to process your order.
Thank you


Contact Us:
(561) 844-7747
with any questions or feedback.
info@laptopsuzi.com

---

Payment processing information - Your order is securely and safely processed through PayPal™, an eBay corporation, and will appear as "Rezcorp International" on your credit card statement.
A BRAND NEW
COMPUTER ACCESSORY
---
Take your laptop for a 360°!™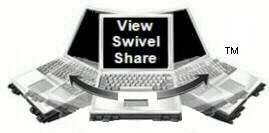 Laptop Suzi™ easily sits under a laptop for easy swivel

Only ⅝" thin & weighs less than ¾ lb
Laptop Suzi™ is only
6½" x 6½" x ⅝"